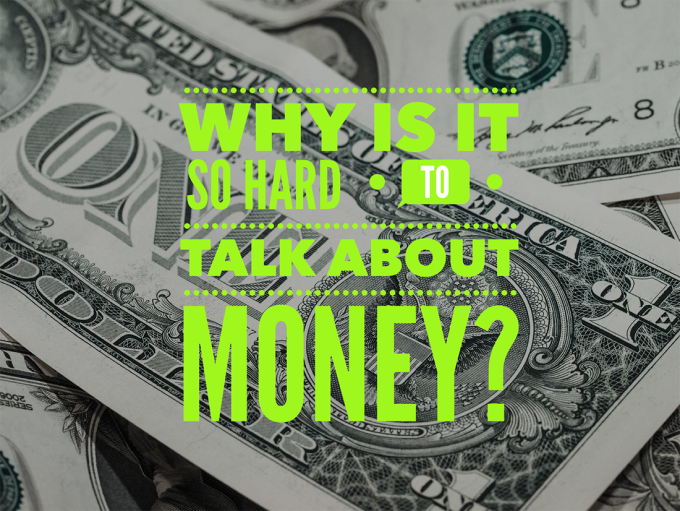 Ever notice how quiet it gets when people say anything about how much money they earn or how much they save or owe? Or, how quiet it gets when the pastor of your church speaks about member giving or about money needed for a building program? People get frustrated when it comes to their finances; therefore, they keep it all hush, hush. Almost everyone agrees that the Bible contains great advice about life—from improving your marriage to getting along with your boss at work. But, does the Bible really say much about money? Does it really give us advice we can apply to our own life in today's world? The Good News is YES! Absolutely!
Money in the Bible
The Bible is as relevant and helpful today as when it was written, and God has a lot to say about money.
1. Proverbs 13:22 -- "A good man leaves an inheritance to his children's' children." This indicates God wants us to make a difference, financially, in our family tree.
2. Proverbs 21:20 -- "In the house of the wise are stores of choice food and oil, but a foolish man devours all he has." This gives us an idea of how God wants us to save for a rainy day—to set something back for safekeeping.
3. Proverbs 22:7 -- "The rich rule over the poor and the borrower is servant to the lender." Really? The Bible discourages debt? Does God really want me to pay my debts off and avoid debt?
4. Luke 14:28 -- "For which of you, intending to build a tower, does not sit down first and count the cost, whether he has enough to finish it." Does Jesus really want me to save up and pay for the things I buy?
5. Matt. 6:24 -- "You cannot serve both God and money." Why do we want to let money, or the lack of it, control us instead of giving our time and talents to serving God?
There are more than 800 scriptures on money. It is one of the most discussed subjects in scripture, so God must be pretty serious about the subject. In fact, Jesus says in Luke 16:11, "So if you have not been trustworthy in handling worldly wealth, who will trust you with true riches?" It appears from this verse that God uses money as a test of our management and stewardship skills before entrusting us with spiritual things.
Financial Statistics
And, it's not just the Bible that considers personal finances to be a serious subject. A survey by National Payroll Week says 70% of Americans are living paycheck to paycheck. In another survey, 80% of American congregations reported that their finances had been impacted by the recent recession. A study at Utah State University found that couples who disagreed about money once a week were twice as likely to divorce as those who disagreed less than once a month. Thirty-seven percent (the highest rate) of marital problems derive from financial situations. The Employee Benefit Research Institute found that 70% of workers say they are not where they need to be with retirement savings. Nearly half of all Americans (46%) have less than $10,000 saved for their retirement. According to studies performed by Empty Tomb, church giving has not exceeded 3% as a portion of income in 40 years. Even people with surplus often don't have a plan for managing their money. The average family would have to use a credit card to pay a $1,500 unexpected expense (ex: home or car repair) because they don't have enough in savings. All of these frustrations and problems are because people haven't learned and applied those 800 scriptures.
If money is this important to God, why are there so few Sunday school classes on this topic? Why don't we see lots of small group studies on "Managing Your Finances" or "Getting Out of Debt"? Why aren't there more sermons in this area? There are many reasons, but the top reason is that most people don't realize how much of a problem managing money is for the average family.
It is a problem that affects everyone, inside and outside the church. In fact, George Barna says that the fastest growing churches are teaching about marriage, child rearing, finances, and careers. Money is a serious subject, and God is serious about money, which is why we should study closely what he has to tell us.
First Baptist Church Wentzville has something to guide us—a study to take God's wisdom about money and help us apply it to our own lives. It is called Financial Peace University. Imagine what it would be like if people could live out their God-given dreams without money being their limiting factor? How different would our community be if everyone learned how to handle their finances according to the scriptures via the church? For our church members, what if our families were able to fund God's work and the church had more to invest in missions and service ministries locally and abroad? What if we were able to grow the church completely debt free without building campaigns?
Financial Peace University will help MAKE IT HAPPEN!
Millions of people have gone through Financial Peace University and learned God's ways of handling money. They've worked a plan, rewritten their stories, and changed their futures, all because of this course. On average, FPU graduates pay off $5,300 in debt and save $2,700 in only the first 90 days! As a result, their giving increases by 30%! This is not just a "get out of debt" course either. It also teaches about how save for retirement or college expenses, how to protect your assets, and what to look for in buying and selling homes. FPU consists of a nine-week video curriculum taught by financial expert Dave Ramsey, and it incorporates group discussions that help encourage accountability and discipleship. Groups meet once a week for 90-120 minutes, and the course is just as fun as it is practical!
If you think this is what you have been looking for, contact me at 636-327-8696 M-W, by email at , or go to https://www.daveramsey.com/fpu/classes/1016315/atid/l_ln and sign-up for the classes. The first class is free and childcare is available.
Gary Mills (with excerpts from Dave Ramsey)